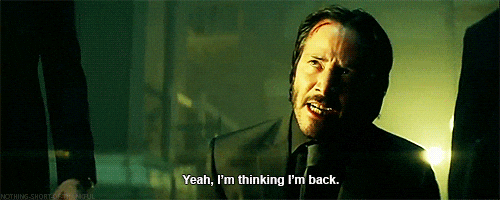 Good morning, team.
I have a confession to make: I sort of lost it after the election.  I lost touch with nerd culture, missed a Marvel film and a Star Wars film during their theatrical run, and sort of fell out with reading anything but the news, which I read obsessively.
News is important.  So is passion, and it's time to come back to what I love.
I have some updates, personally and professionally. I have officially joined +2 Comedy- those of you who know me know that I've been tangentially involved for a few years, but had held off on becoming a full member.  So the "Where's Laura?" tab will be getting nice and full of updates.  I'm considering taking some short videos from cons we go to as well, just as some bonus content.  Is this something you'd be interested in?
I'll be teaching a freshman seminar class this fall on Themes in Graphic Literature.  This is exciting and terrifying, and I'll tell you all about it.  I am shopping around a few pieces for real publication as well, like in journals/ magazines.  I will tell you if anything develops here.
Oh, yes, and I got engaged over the winter, so that's another thing happening.  Plan to see some articles about how to geek up your nuptials.
Mostly, though, I plan to come back to this blog.  A thing I love, and frankly a thing I've missed.  Welcome home, nerds.